Prenatal yoga is a wonderful way to stay active during your pregnancy, while preparing your body for labor and delivery. We combine breathing exercises, movement, meditation, relaxation and education about childbirth and your changing body, to help you discover your inner wisdom as a woman and prepare you to birth with confidence and peace.
It's also a great way to connect with your baby and with other pregnant women as you celebrate the changes in your body and the excitement of bringing a new life into the world.
Benefits of prenatal yoga include:
Improves circulation
Aids in digestion
Strengthens the uterus and pelvic muscles
Promotes hip opening in preparation for labor and delivery
Creates more space in the body for organs and for your growing baby
Decreases back pain and sciatica
Helps to decrease swelling of the ankles and feet
Reduces constipation, varicose veins, and nausea
Increases overall comfort during pregnancy
Prenatal Yoga classes at Be One Yoga Studio are taught by Anna Starikov of Blossoming Yogis, a Registered Yoga Teacher, Registered Prenatal Yoga Teacher and mother, with over seven years of experience teaching prenatal yoga. These classes will be held in Studio B and will not be heated. Class sizes are limited, so please pre-register. Cancellations less than 12 hours prior to class or no shows will be charged. Previous yoga experience is not necessary. For more information about these beneficial classes, visit the Blossoming Yogis website.
Prenatal Yoga Schedule:
Wednesdays: 7 – 9 pm
Saturdays: 10 am – Noon
Save
Save
Save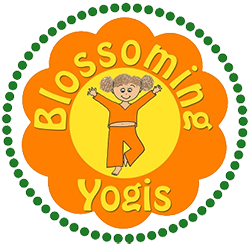 Be One Yoga Studio has partnered with Anna Starikov of Blossoming Yogis to offer Prenatal yoga and Itsy Bitsy Yoga® classes for Babies and Tots. These classes will be held in Studio B and will not be heated.
Whether you choose Prenatal or Itsy Bitsy Yoga® classes, new parents and Moms-to-be enjoy the social and emotional support of our holistic parenting community. We offer specially designed yoga programs that help you bond with your baby and take good care of yourself from the start of your journey into motherhood and beyond.
Yoga is good for the whole family!

Itsy Bitsy Yoga®
Itsy Bitsy Yoga is a fun and gentle developmentally-centered program for young children and their parents. Itsy Bitsy Yoga was developed by Helen Garabedian, Certified Yoga Teacher and Infant Developmental Movement Educator and Author of two best-selling books.
Itsy Bitsy Yoga offers parents and caregivers three class options depending on their child's age and developmental stage. There are Itsy Bitsy Yoga classes for babies, tots, and tykes. Collectively you can enjoy over 125 Itsy Bitsy Yoga poses, rhymes and activities that provide developmentally nutritious interaction between parent and child. This nurturing program gives parents and caregivers the tools and support they need to bond with, and comfort their little ones as they grow into their bodies and explore their surroundings.
Baby Itsy Bitsy Yoga®
Ages: Newborn to Nearly Crawling Baby Itsy Bitsy Yoga classes contain dozens of unique yoga postures designed to support baby's development. Each class is filled with calming, nurturing ways to enhance bonding and improve baby's sleep.
During a Baby Itsy Bitsy Yoga class, babies enjoy yoga while on their backs, tummies, or held in loving arms. For parents, this class is a special opportunity to meet other moms and dads, get support, and learn about baby's emerging personality. Most of the yoga we do in Itsy Bitsy Yoga is for baby, but you will also learn breathing and relaxation techniques as you practice a bit of yoga yourself. No yoga experience required.
Tot Itsy Bitsy Yoga®
Ages: Crawling to 24 months Itsy Bitsy Yoga for Tots is a supportive, fun-loving, and active yoga class. As tot's mobility increases, classes offer tot-centric poses that encourage and support their physical explorations. Tots become more confident in their moving bodies as they practice yoga both in and out of class.
During a Tots Itsy Bitsy Yoga class crawlers and walkers playfully practice yoga postures while they are standing, sitting up, walking, and jumping. Parents also get to do a little yoga, but no yoga experience is required.
Baby Itsy Bitsy Yoga Benefits:
Deepen the parent / child bond
Help baby sleep longer and better
Improve baby's digestion and ease tummy troubles
Relieve fussiness and colic
Discover ways to enhance your baby's motor development
Strengthen the immune system
Encourage neuromuscular development
Tot Itsy Bitsy Yoga Benefits:
Deepen the parent / child bond
Improve body awareness
Playfully relieve stress and frustration
Increase your child's attention span
Provide an outlet for social interaction
Nurture self-esteem and creativity
Build a fit, healthy lifestyle
Parent / Caregiver Benefits:
Discover your child's personality and learning style
Learn ways to calm your child
Build your confidence as a parent
Reduce your stress and anxiety
Create memorable moments with your child
Engage in a structured physical activity
Get more sleep!
Itsy Bitsy Yoga Schedule
Baby Itsy Bitsy Yoga:
Thursdays 11am – Noon
Fridays 11am – Noon
Tots Itsy Bitsy Yoga:
Thursdays 10 – 10:45 am
Fridays 10 – 10:45 am
IBY classes run in sessions and require preregistration. Please visit www.blossomingyogis.com for session dates and registration information.
Itsy Bitsy Yoga Pricing:
4 Week Session: $64*
5 Week Session: $80*
6 Week Session: $96*
*For new families, there is a one time $20 registration fee payable to Blossoming Yogis on the first day of class. Included in your registration fee is a copy of one of Helen Garabedian's Itsy Bitsy Yoga books to support you at home.